More About Being an IBEW Electrician
The Raleigh-Durham Electrical J.A.T.C. apprenticeship program is a 4-year curriculum, registered with the Bureau of Apprenticeship and Training, that includes the study of electrical theory, the National Electrical Code and OSHA safety regulations.
Hands-on topics of study are: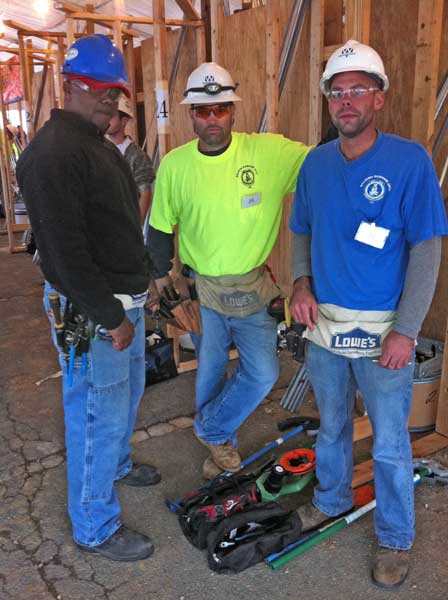 ■ AC Theory
■ Blueprints
■ Code
■ DC Theory
■ Digital Electronics
■ Distributed Generation
■ Electrical Safety
■ Fire Alarm
■ Grounding
■ Instrumentation
■ Motors
■ Motor Control
■ Semi-Conductors
■ Structured Cabling
■ Telephone
■ Transformers
■ Programmable Logic Controllers
Apprentices are required to complete extensive classroom training and 8,000 hours of field training, and they must pass the journeyman electrician's licensing exam. Upon completion of the program, all apprentices obtain the Journeyman's License or equivalent, a North Carolina Department of Community Colleges completion certificate and the National J.A.T.C. completion certificate, and they are registered with the North Carolina Department of Labor.